Saltwater Fishing-What you Need to Know.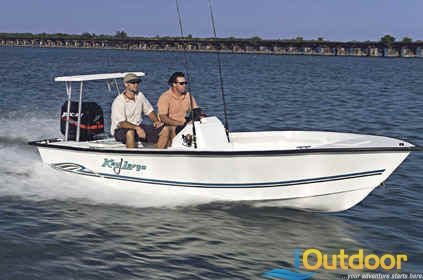 Inshore Fishing
With 1,100 miles of shoreline, Inshore saltwater fishing in Florida is endless!  Surf cast from one of the beautiful sandy beaches, wade in the Mosquito Lagoon to sight fish for Redfish and Trout, or experience the explosion of a Tarpon or Snook breaking the surface of the shallow pristine Inshore grass flats! Try your hand at fly fishing and light tackle spin fishing near Orlando. iOutdoor can show you the best Inshore Fishing spots Florida has to offer!  1-888-412-1117.
The world-famous Mosquito Lagoon and the Indian River Lagoon system is located in the Merritt Island National Wildlife Refuge and the Canaveral National Seashore. These fishing hotbeds are located south.  This is Florida's beautiful Space Coast and minutes from Cocoa Beach and Port Canaveral.  Known as the Redfish capital of the world. The Mosquito Lagoon and Indian River are the #1 place to catch Redfish and Trout any time of the year! These waters are the best light tackle inshore saltwater flats fishing Florida has to offer. Backcountry flats fishing in this unaltered estuary using fly or light spinning tackle is unparalleled anywhere.
Call iOutdoor at 1-888-412-1117 to start executing your Inshore Fishing adventure now!
Inshore Fishing Destinations:  East Coast, Florida Keys, West Coast & Panhandle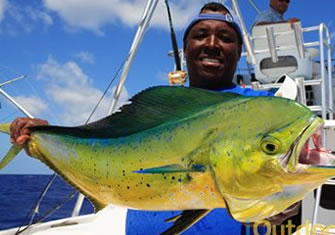 Offshore Fishing
Deep Sea fishing involves fishing out on the open ocean, far from shore where weather conditions and navigational is carefully evaluated to ensure safe trips. Learning which variables may affect your fishing experience along with the best fishing tackle and lures to use is what our charter captains do on a daily bases.
Whether fishing for a big bluefin tuna off the coast of Louisiana or a Blue Marlin in the Florida Keys or a monster Walleye off the coast of Erie in Pennsylvania the best deep-sea fishing trips provide anglers with a real adrenaline rush from the hard fighting big game pelagic species that are eagerly encountered offshore. Our newest technology in the boat's electronics, bring safety and precise fishing information to find the big fish.
WHAT CAN I CATCH WHEN DEEP SEA FISHING?
Fish that are frequently caught on iOutdoors charters include Kingfish, Cobia, Amberjack, Spanish Mackerel, Dolphin, Shark, Barracuda, Tarpon, Permit, Snapper, Grouper, Mahi and Giant Redfish. Truly, any season of the year is a great time to cast your line into Florida's blue waters- You are sure to catch that trophy fish worthy of mounting over the fireplace!
There are so many tasty fish in the Deep Sea waters in so many places, you will have a blast Deep Sea fishing in one of the iOutdoors charters! Call iOutdoor at +1 (888) 412-1117, it's easy!
The fishing tackle has made saltwater deep sea fishing more accessible than ever before, offshore fishing without a charter guide is not recommended for beginners. If you are an intermediate or advanced angler seeking a challenge, get ready to venture out into the deep blue sea!
Call iOutdoor at 1-888-412-1117 to start executing your Offshore Fishing adventure now!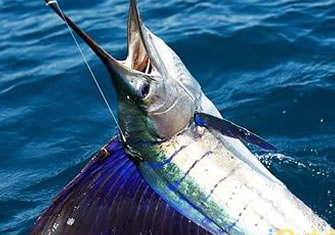 Sport Fishing
Sport Fishing is incredibly popular, but where more then Florida which is considered the home of the BEST Sport Fishing in the World! The Sunshine State has so many species of the biggest and most aggressive game fish; your options are endless with iOutdoor's Sport fishing adventures! You can fish the flats for Reds, Snook, Trout, Tarpon and Shark! Or hit the offshore for Wahoo, Dolphin, Marlin, Sailfish, Kingfish, Shark, Swordfish and more! Bottom fish: Grouper, Snapper, Shark and Cobia!
iOutdoor has a boat in our fleet that is sure to fit your Sport fishing adventure! Try a large Party Boat, or fast and agile Deep Sea/Sport fishing boat, or a stealth Flats boat that doesn't create a ripple in the water! iOutdoor equipment is top of the line, utilizes the latest fishing technology, and our fleet is the best in all of Florida! Your Sport Fishing possibilities are endless! Get ready to test your strength against the largest game fish in the sea!
Sport Fishing Destinations:  East Coast, Florida Keys, West Coast & Panhandle
Why iOutdoor?
Our Captains and Crews are driven to provide you the best and most successful Inshore fishing experience.  First and foremost, safety is of the utmost importance. All of our Captains are Coast Guard Certified; and are selected based on their fishing success, safety at sea and condition of boat and equipment.  Our Inshore fishing charters will have all the fishing tackle, bait, and gear required to catch the trophy fish you want.  If you have a special lure or fishing rod you would like to use, bring it along!
Florida saltwater fishing license(s) are included in your fishing package.  We want your trip to be a safe, successful, and exciting adventure that you will enjoy telling your friends and family about -with the pictures to prove it!
Get your Inshore Fishing adventure started NOW! Simply fill out the form on this page or call 1-888-412-1117.
I caught my first Redfish on fly on an inshore fishing trip with iOutdoor. You've made my trip! Thanks Guys!
– Steve Thomas
What to Bring
It is recommended that you bring sunglasses, a hat, long sleeve shirt, a light jacket for cool mornings, and sunscreen! Anything you think you may need to protect you from long hours in the outdoors. And most importantly, don't forget the camera and/or video recorder!
You will need to bring your own cooler of food and beverages.
Sea Sickness Policy: Please note that any charters that are forced to end early due to seasickness will not be refunded. If you are prone to seasickness, please take the necessary precautions. Some helpful tips to avoid seasickness include limited alcoholic drinking the night before, eat breakfast, stay hydrated, and take the seasickness medication (if needed) per the instructions BEFORE launch. It is generally recognized that taking seasickness medication AFTER you become ill is not going to work for most anglers.
Pricing & Availability
Pricing and availability are a function of region, type of charter, number of participants, etc.   iOutdoor will help you select a charter that is perfect for your needs and budget. Call us now to start creating the best Inshore Fishing adventure possible! 1-888-412-1117