Surfing in Florida
One of the best places to get stoked about surfing & water sports is in Florida. Here, there are 1,350 miles of coastline, quite a lot to explore, and is also known as the surfing Mecca of the East Coast. Approximately 40% of the East Coast surfing population is located here in Florida.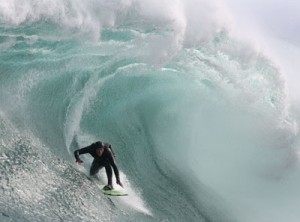 Great Swells in Florida Beaches
Perhaps one of the most popular reasons for surfing in Florida is the great swells or waves that come up to the coastline which are perfect for surfing. However, though Florida may be home to some quality surfing spots, the swells are also pretty inconsistent. So before heading off to surf in Florida, it is best to know when the great swells appear.
The best time to surf in Florida is during the summer cyclone season from August to October. The swells coming in at this time come from the cyclones tracking from Africa to the Caribbean which produce great waves measuring up to 10 feet. This type of wave is perfect for surfing because it provides surfers the opportunity of a long, continuous surf which is open for any exhibition a surfer would dare.
Best Surfing Spots
The most famous and also the busiest surfing spots in Florida would be Cocoa Beach and Sebastian Inlet. However, any beach in Florida can be great for surfing because of its warm water, sandy beaches, and the warm sun.
Cocoa Beach
Home to many surfers, but none bigger than six-time world champion Kelly Slater. For Surfing in Florida to be popular locally it takes having famous surf shops. Cocoa Beach is a legendary spot for being a top spot in Florida. It has big crowds, with great waves for beginners and experts-a-like. The destination is also home to many local surf contests, lie the Easter Surf Festival. These types of contest promote surfing locally and include categories that range from men's and women's surfing, single and tandem. Even a dog surfing contest.
A legendary location for surfing is Ron Jon Surf Shop, this is the location of its flagship original store.  is stocked with more beach gear than any other single location. Cocoa Beach Surf Company is also another excellent stop for loading up on watersport gear.
St Augustine
In Florida,  St Augustine is known as it's the oldest city. Which make sense its also one of the oldest surfing location in Florida. Now, the city of St Augustine has started to recognize the sport louder and prouder than ever before. Suffers are still not a primary activity in the area, but the surfers that do visit there experience with the most intimidating waves from the Atlantic Ocean. Common in these markets is that you will find the tightest communities of local surfers.
St Augustine has both a Surf Station and a Surf School. They offer surf lessons, camps, and rentals. The Surf School will even deliver boards straight to your hotel door.
Miami Beach
Miami's South Beach is home to many things, fancy hotels, great restaurants, and incredible after-hours nightlife, and some of the most glorious beaches in Florida. Miami has always provided very wide beaches, centralizing spots for local surfers, and out-of-towners alike to hang in tandem. Known for its incredible spring breaks and summer fun from June to November. Like most surfing spots, the handout is at nearby jetty or pier. First Street is one of the best surfing spots in Miami.
A legendary location for surfing information and supplies is Island Water Sports. Miami store is the location of its flagship original store. They provide the area with the latest gear and best equipment for board sports. They also provide lessons, just Google Island Water Sports or South Beach Surf School.
New Smyrna Beach
New Smyrna has a 10-mile stretch of sandy white beaches on the Atlantic ocean. One of the original surfing locations in Florida that set the standard for the state of Florida. Many things stand out about New Smyrna that makes it should a popular surfing location in Florida but none more than the capability of loading up your car and drive right onto the shore with all your equipment. They say the harder packed beaches add consistency to the wave's size, gap, and speed. More so than anywhere in the entire state of Florida.
Gnarley Charley's Surf Series provides the area with the newest gear and best equipment for board sports. They offer private, group, or family instruction. And a complete specialty coaching for students wanting to surf competitively.
Conclusion
Florida has produced a massive fan base for surfing that there are surf shops and surfing schools available throughout the coastal areas of Florida. First-time surfers don't have to bring anything including experience because everything can be provided for you right near the beach.