Kissimmee Bass Fishing Report
Kissimmee, Florida is the ultimate destination for the family. When you are traveling here on vacation, get out in the outdoors and enjoy the beautiful weather. Family time is very important and fresh air can only make it better. If you are here visiting the theme parks and need something new to explore, consider bass fishing. Learn more about what there is to offer in this Kissimmee bass fishing report.
Florida is the bass fishing capital of the world and for good reasons. Central Florida holds hundreds of lakes that produce exceptional bass fishing all year round. When you are looking to Experience Kissimmee, bass fishing is a must. Our local experts will put you on quality Florida largemouth bass all trip long. Bring your family and friends along for a fishing adventure of a lifetime.
Lake Toho is one of the largest lakes in Florida. It is almost 19,000 acres filled with great bass fishing. The exceptional grass structure allow for the big bass to grow. Whenever you are here visiting, you can land that fish you are after. It is one of the few lakes that produce exceptional well all year long. Wild caught live shiners may be the best method to put quality bass in the boat but you can adventure out with artificial baits and catch them up too.
Here is a recap on how the fishing has been on Lake Toho in Kissimmee, FL:
Captain Brent Nelson had the pleasure of fishing with Richard Sr and Jr. They were traveling from Louisiana. While they were spending time here in Central Florida, getting out on the water was a must. It was a quick 4-hour fishing trip with wild-caught live shiners.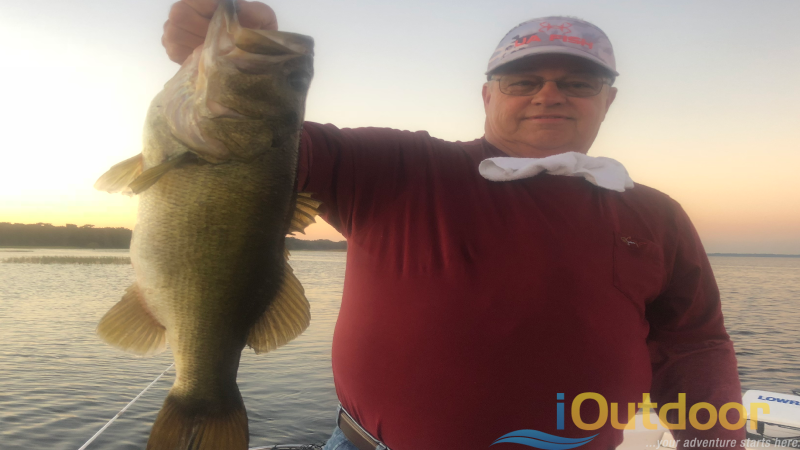 The bass were biting early and often, according to Captain Brent. Fishing on Lake Toho is something truly special. Waiting for the bite can make you inpatient but if you can wait the reward is well worth it. Richard Sr and Jr caught several quality largemouth bass. Most of the fish were in the 3-4 pound range. The biggest two bass were 5.24 and 6 pounds even.
Captain Brent Nelson is looking forward to the next opportunity to get these gentlemen out on Lake Toho again!
It was not long after this awesome fishing trip that more big bass were caught. Our next local expert, Captain John Leech adventured out in search for trophy largemouth bass. Captain John had the pleasure of fishing with Brandon and Keegan. They were supposed to fish the Butler Chain of Lakes but made a switch to Lake Toho as the fishing has been amazing.
If you are looking for trophy-sized bass, come to explore what Lake Toho has to offer. Keegan would definitely agree to this. Keegan was super happy to make the shift to Lake Toho as he put a trophy Florida largemouth bass in the boat. He did not want to hold up the fish so Brandon had the pleasure of holding up an 8.5 pound largemouth bass.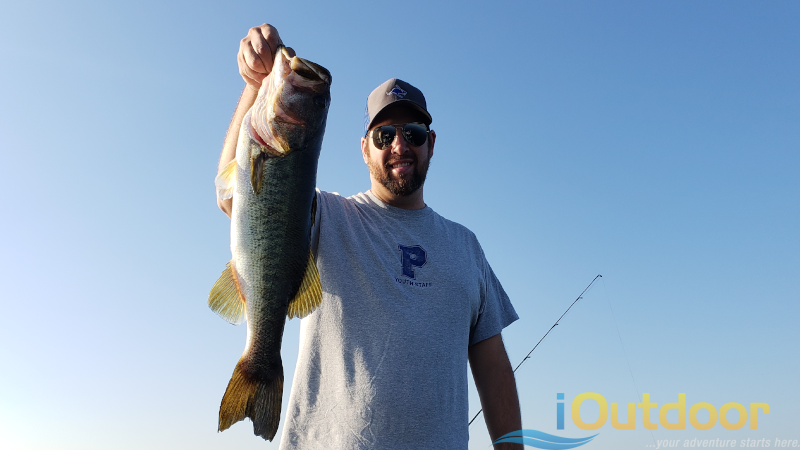 This is the kind of trip you want to experience when fishing on Lake Toho. These gentlemen had a great time on the water. Captain John is looking forward to catching another trophy-sized bass with Brandon and Keegan in the future!
When the fishing is great, you have to come out here and bend the rod. Captain Steve Niemoeller adventured out with a repeat client of his Bill. Bill came out Lake Toho Bass Fishing 3 weeks prior to this fishing trip with his brother. Now, he is back with his wife Jane. You know what they say; women are a luck charm to catch the biggest bass of the trip.
Jane was super excited to get out in the outdoors. When the bass are biting strong, you will never get tired of being on the water. Jane caught the biggest bass of the trip weighing 6 pounds even. It was a giant bass that made for a great day on the water.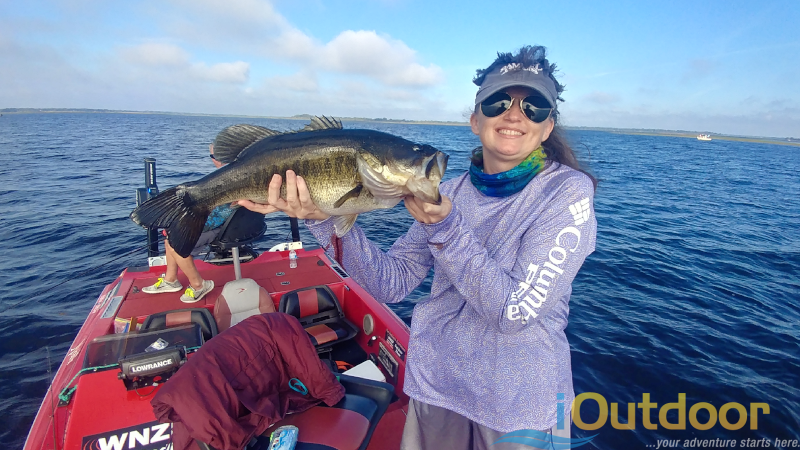 Bill and Jane will be back for more of this incredible fishing action in the near future! Captain Steve is thoroughly looking forward to getting out there again with them. For everyone else out there, for all your freshwater or saltwater fishing needs, contact us today and we will be glad to help.
Don't miss out on your outdoor fishing adventure while you visit Kissimmee. Lake Toho and the bass fishing will not disappoint you. Bring along your family, loved ones or friends for a fishing trip of a lifetime. You never know what is going to bite the end of the line. We look forward to seeing you on the water next time!
Your Adventure Starts Today while Visiting Central Florida.
If you enjoyed this post about Bass Fishing, you might also enjoy our Fishing Blogs.
Don't forget to follow us on Facebook, YouTube, Twitter and Instagram.