Orlando Summer Bass Fishing
Are you looking to travel to Central Florida before school starts? Now is a fantastic time to come experience what Florida has to offer. Beware that it is August and the summer heat is here. Do not let that discourage you from traveling to Florida and getting in the outdoors. One of the best ways to do that is on a Florida bass fishing charter. Orlando summer bass fishing is a great way to experience all Central Florida has to offer!
The largemouth bass is one of the most sought-after game fish here in Florida. Our local experts have dialed in on the action to help get you on the best fish possible. Every month and day brings about exceptional fishing with varying techniques. One of the main reasons to fishing with a local expert is the ability to have a worry-free and educational experience.
Orlando, FL and its surrounding cities have some of the BEST bass fishing in the world. Whether you are looking for numbers or trophy-sized fish, Central Florida is your destination. Take a break from Disney and the theme parks and hop on board our fishing vessels for a memory you will not forget.
The Butler Chain of Lakes is a hidden gem located right in Orlando, FL. Within minutes, you can arrive at this urban fishery with numbers of connected clearwater lakes. Enjoy fishing behind multi-million dollar homes all while reeling in some bass after bass. You can throw artificial or live bait on this fishery having a lot of success.
Captain Brent Nelson had the pleasure of fishing with Travis and George. They were traveling from Virginia looking to spend some time on the water. The Butler Chain of Lakes is always one of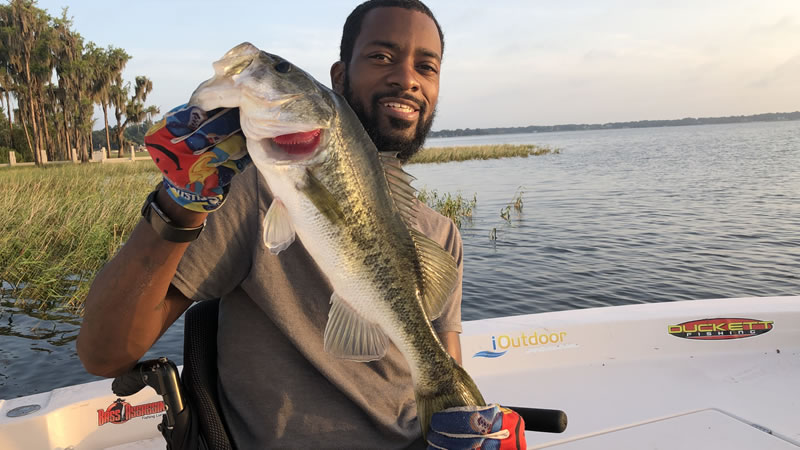 their top places to get out on the water. This morning trip was jammed packed with action and a lot of fun.
Travis and George had a blast catching over 20 largemouth bass on boat wild caught live shiners along with artificial baits. During the summer months, the largemouth feeds strong around submerged vegetation on the main lake.
Travis and George had a great time fishing on the Butler Chain. This clear lake surrounded by homes and wildlife provides the ultimate outdoor adventure. Captain Brent is looking forward to getting on the bass with them again in the near future!
Central Florida is littered with freshwater lakes that can be enjoyed by land or boat. Getting out on the water is always a great experience for the whole family. Central Florida also has its fair share of trophy largemouth bass fisheries. You have to know which one's are the best and one of the best ways is with a local expert.
Captain John Leech had the pleasure of fishing with Matt near Orlando, FL. In just a short drive, Matt was exploring Kenansville Lake looking for some big bass fishing action. If there is one place in Central Florida to catch a trophy largemouth bass, this is the best location.
Kenansville lake is way out in the country and many anglers never go to it. Low pressure has allowed for a massive explosion of trophy-sized bass. So when you get the chance to get out there and get on some fish, you can enjoy the opportunity of landing that dream fish you have been after. Our local experts, especially Captain John can get the job done for you.
Matt had a fantastic time fishing this summer. He landed 35 largemouth bass on his fishing trip. Most of the fish were caught on artificial lures including senkos and speed worms. Matt caught one of his biggest bass of his life weighing in at 8.5 pounds. A summertime bass like this is not usual which makes for an exceptional day on the water. He also caught several bass in the 4-5 pound range.
Matt was surprised and amazed at the results of this fishing charter. He is looking forward to coming back to Central Florida to catch more of these wonderful largemouth bass in the near future!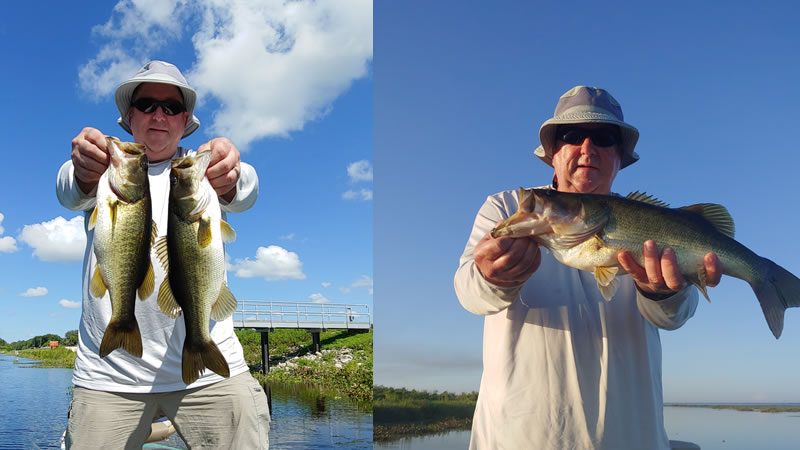 Central Florida is one of the most magical place to explore. There is so much to offer and bass fishing should be high on your list. Whether you want to entertain the whole family or search down a trophy largemouth bass, our local experts are the way to go. We educate and guide you to learning new methods that you can take home with you. Don't miss out on your adventure. We look forward to seeing you on the water next time!
Your Adventure Starts Today while Visiting Florida.
If you enjoyed this post about Florida Fishing, you might also enjoy our Fishing Blogs.
Don't forget to follow us on Facebook, YouTube, Twitter and Instagram.