Surfs up Dude!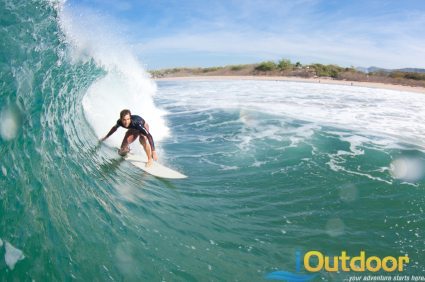 The state of Florida is considered by some as the "Surfing Mecca" of the United States for being the location of several of the top surfing beaches in the world. Beach-loving people like wakeboarders and surfers describe Florida as a place with the world's best breaking waves. Southern Florida is surrounded by water, thus, it is naturally rich in surfing sites.
The Inlet, a popular surfing destination in the state, attracts people from all over the country and even from all over the world. Cocoa Beach is also known locally as a surfer's haven. It is known for being home to the best surf shops in Florida. In fact, it is even the preferred surf spot of some of the world champions like Kelley Slater and Ron Jones. Satellite Beach is also a must-visit for people who want to surf. This surfing site is located north of Cocoa Beach and is the haunt of professional surfers such as C.J. and Damien Hobgood.
Many competitive surfers hang in First Peak while those who like to enjoy other water sports other than surfing may consider heading to Daytona Beach. There are yet other surf beaches in Florida you can choose from. Included among these are Flagler Resort, Crescent Beach, Palm Beach's Reef Road, Fort Walton Beach, and the Blowhole.
Before you go out surfing in Florida, make sure to check out surf reports, which can be read online. This way, you won't have to worry about missing out on great waves!