March Inshore Fishing Charters
When traveling to Florida, most visitors enjoy the coastline and salty environments of this beautiful state. They spend time on the beaches, enjoy long walks on the boardwalks, stay in hotel resorts but never truly get the chance to experience everything that is out there. If you are looking to adventure out and spend a day in the outdoors, a saltwater fishing trip is worth discovering. Our action-packed March inshore fishing charters can have you addicted to fishing in no time.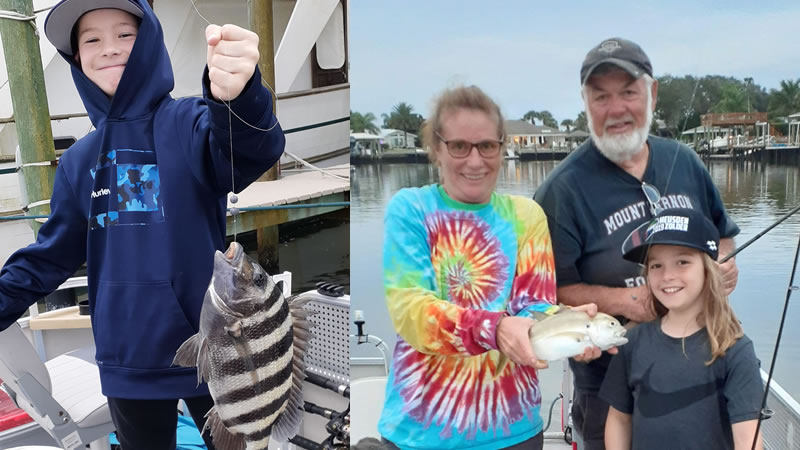 From small parties to large, our inshore trips are the perfect opportunity to soak in the outdoors. New Smyrna Beach, FL is a great location to catch a wide variety of species that Florida has to offer. This fishing adventure is a lot of fun and perfect for the family. Bring everyone on board and our local experts will show you a great time.
One of the best ways to explore New Smyrna Beach is with a local expert. Our local experts are knowledgeable and experienced in this destination from fishing to all things to do. You can ask them any questions you may have about the best places to eat, see, experience, and explore. If you are looking to hone in your fishing skills as well, they have all the knowledge you need.
Discover how our Inshore Fishing Charters near New Smyrna Beach, Florida has been:
Weather and Conditions:
"The weather has been the ultimate roller coaster over the course of the last few months. This has the fish in a wide variety of areas making fishing more interesting. When the weather conditions vary, you have to use a wider range of techniques to help land more fish. Fish that are generally in shallow water have to relocate and search for more stable temperatures. Deepwater pockets and areas around the Intracoastal river near New Smyrna Beach have been the most productive."
March Species:
"One of the best parts of New Smyrna Beach is that you have the opportunity to catch a variety of fish. Most of the anglers that will explore this destination in March will catch Sheepshead, Black Drum, Mangrove Snappers, Whiting, and the occasional Redfish. Every cast can yield something different making March Inshore Fishing Charters a ton of fun."
Bait and Structure:
"The most successful and productive bait of choice is shrimp on a ½ ounce knocker rig. Cut dead bait can bring about some exciting fishing for anglers of all levels. When fishing this rig, you want to target areas with moving water. Dock pilings and bridges will draw in species looking to ambush prey. Water depths of 10-15 feet have been the most optimal."
Fishing Vessel and Equipment:
"My 24ft pontoon fishing vessel has been handling the fishing conditions without an issue. A larger vessel will be able to maintain the position in windier conditions. As well, my Minn Kota trolling motor with spot lock has been holding us steady in the right positions.
Groups of all sizes are welcome to come fishing on this pontoon boat. We have been fishing with anglers from 2 to 6 people. Some fisherman enjoys the extra space and comfort. Anglers of all ages can come aboard too."
March Night Fishing in New Smyrna Beach, FL:
"Night fishing is one of my favorite techniques to explore the inshore waters of New Smyrna Beach. Cooler weather has not stopped the Snook from biting at night. On average, we are catching up to 15 snook per trip with some nice quality ones in the boat.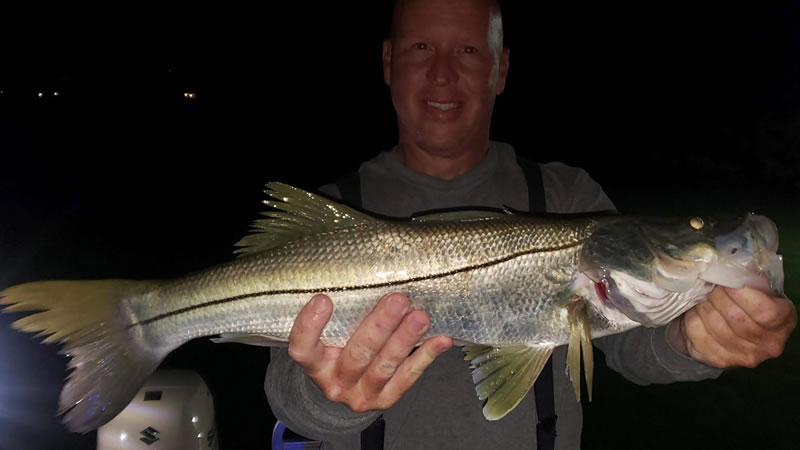 When it comes to March Night Fishing, these trips are suited best for 2-3 anglers with a higher level fishing capabilities. Night fishing requires accurate casting skills with light weight soft and hard plastic lures.
You can even get the occasional Dolphin come alongside the boat looking for an easy snack when you release your fish. Dock lights are the most productive area to land fish at Night. Even though summertime may be the best time to go fishing at night, March can show you a great time on the water!"
Explore all that New Smyrna Beach, Florida has to offer on your next vacation!
March is a busy month for travelers coming to Florida. New Smyrna Beach begins to come alive and draws in a wide variety of tourists. Spring break, bikers week, and fishing are all reasons to come visit. Now is the time to plan that next adventure on the water and create memories worth remembering.
Bring your whole family, friends, and loved ones along for a fishing charter of a lifetime. Our March inshore fishing charters are just getting started and you can have a blast exploring this outdoor activity this month! Hope to see you on the water next time on a New Smyrna Fishing Charter.
Your Adventure Starts Today while Visiting Florida.