If you ever find yourself dreaming about fishing in the state of Florida, one of the must-do destinations, according to the locals, is to go fishing. Florida boasts of many fantastic fishing spots. New Smyrna Beach has become one of the best places in America, rightfully so because of the richness of their waters and diversity of the fishes you can catch.
The best thing about it is you do not have to be a long-time fisherman to appreciate Florida waters' diversity. Although it sure is a delight for a fishing expert, newbies will have a great time as well, provided they have secured a fishing license. Whether you prefer saltwater or freshwater fishes, you are guaranteed to go home with the day's catch.
The Guide to New Smyrna Beach


One of Florida's top fishing hot spots; is New Smyrna Beach. Locals claim that it is genuinely every angler's playground and paradise. Fishing heritage in New Smyrna dates back hundreds of years on the Beaches known for its very fertile and plentiful waters.
The barrier islands situated between the Atlantic Ocean and the Indian River Lagoon provide rich waters for the 3,000-mile Intracoastal Waterway system.
The Ponce de Leon Inlet at the north end of the island is a sportfishing haven as it provides deep-water access. But for inshore anglers, a 35-mile shoreline will them keep busy in the Indian River Lagoon. There is indeed a spot and an activity for every type of fishing enthusiast.
For surf fishing, the granite rock jetty just south of Ponce de Leon Inlet is perfect because it provides soft sand on either side. There is also a deep channel at the Inlet's mouth that attracts many fish species if you want a more satisfying fishing session. Learn about the many different types of fish you can bring home from a trip to New Smyrna Beach in the next sections.
No experience? A novice in the field of fishing, you might want to try out a more laid back way of fishing. The long and wide shoreline of the New Smyrna has several oceanfront rental properties that provide access to outstanding fishing, making it a backyard cast into the Atlantic Ocean.
Local tackle shops are plentiful, but locals catch their bait using sand fleas or fiddler crabs. But stop by the local bait shops, and marinas rent equipment, and get all the assistance needed.
What Can You Catch in New Smyrna Beach?
As mentioned, the fish population in New Smyrna Beach is diverse. What you get for the day of fishing will all depend on where you look and position yourself. You can go offshore and travel a few miles from the starting point and catch fish that you would have never caught if you
stayed closer to shore.
With incredible hard and clean beaches, New Smyrna has fishable shorelines that stretch over 30 miles. Access to the Atlantic Ocean is a castaway, which is continuously replenished by the Gulf Stream. The area has plenty of fishing piers to cast a line from; here are the most common types of fish in New Smyrna Beach.
Redfish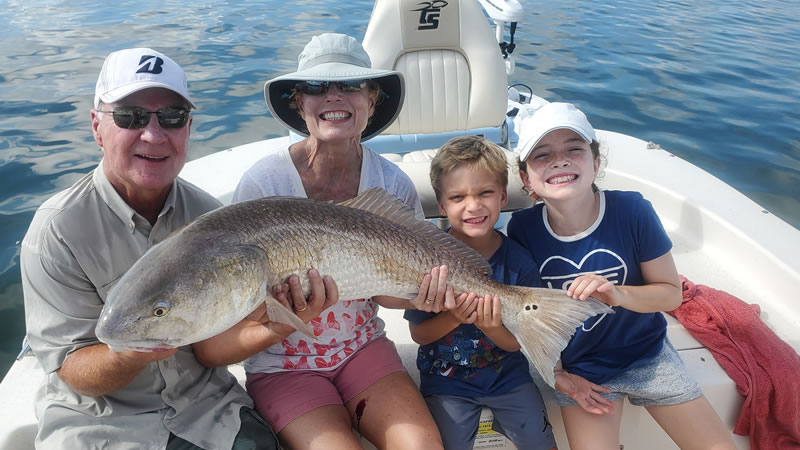 The Red Drum of more commonly known as the Redfish is a regular catch in New Smyrna Beach. Because of this, New Smyrna is the "Redfish Capital of the World." The Indian River Lagoon is the perfect habitat for these fish, and their population is brimming.
According to the size limit, the fish you get to bring home should be no larger than 27 inches or shorter than 18 inches. You can also only catch 2 per day, and spearing is prohibited. Word of caution, these fish are fighters, so better be prepared to bring your best if you end up hooking a bull redfish.
Sharks
It may sound intimidating, but shark fishing is a usual thing at the New Smyrna beach. But it is not something that should scare you because it is a regulated activity. Their waters host one of the country's largest shark populations. You do not have to go far out from the shore to
find and catch one.
Shark fishing is a fun and memorable activity for the whole family, and the chances of endangering yourself are small. For newbies, the best way to get into shark fishing is by hiring a fishing charter, learn the techniques from a professional then try it on your own.
Spotted Seatrout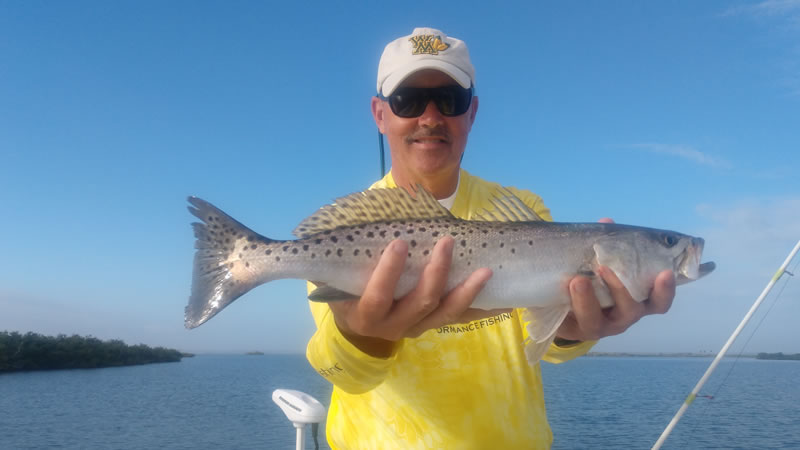 The next most typical fish you can catch is the Spotted Seatrout. Although these fish are a daily catch, it is still satisfying to hook one because they are picky in the lures and baits. Unlike the Redfish, which is not finicky and will bite almost anything, Spotted Seatrouts are easily spooked.
Known as a local year-round species, do not migrate regardless of seasons and are plentiful. You can go fishing at the New Smyrna beach anytime and expect to catch them all year long. You can also bring home a minimum of 4 of these from your fishing trip.
Tarpon
Another year-round catch is the Tarpon. Tarpons are very common in Florida, so there is no need to plan a trip around a specific time. But we recommend going during the summer months as it is the best time to do so.
In the summer, you get to bring home Tarpons that weigh as much as 100 pounds. However, during the winter months, they find juvenile Tarpons that weigh between 10-40 pounds are more widespread. Fishing for Tarpon in New Smyrna Beach requires patience and skill. They are quite challenging to get a sight of and prefer live baits.
Mahi Mahi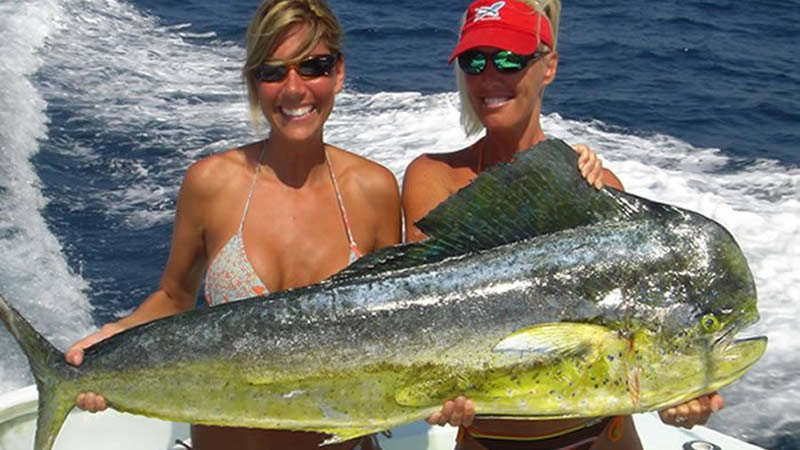 It is not a complete trip to New Smyrna Beach without trying deep-sea fishing. Travel 10 miles from the shore, and you are looking at fishing the Gulf Stream and hooking a Mahi Mahi and other pelagic fish, which could include Cobia, Kingfish, Sailfish, and always Barracuda. With lots of structure, shipwrecks, and underwater reefs, there are enough unique fish to keep you busy and happy.
Additionally, productive reefs are known as nearshore trips, wreck trips, or bottom fishing. Bottom fishing is famous for quality eating fish, the delicious type, like Grouper and Snapper. But bottom fishing also provides great sport fish like Amberjack, Shark, and Barracuda.
Largemouth Bass
Because of the variety of species and fishing opportunities in New Smyrna Beach, the largemouth bass is plentiful everywhere in Florida, so you do not need to travel far to catch this species on a fishing trip. You are catching crappie and bluegill in the area while moving around to find largemouth bass during your fishing trip.
The place to catch trophy largemouth bass is at St. Johns River, but the closest good bass fishery is Lake Ashby. These fish are a little bit tricky to see, so you will need to have the right rod and reel for them. Local guides would recommend having freshwater tackle and saltwater tackle.
Where to go Fishing in New Smyrna Beach
The diversity of locations and species is second to none; with so many different things to explore, New Smyrna Beach offers plenty of ways to cast your line and catch any fish you fancy.
Undoubtedly, chartering a boat costs the most, but it also provides the experience if you want to learn and freedom if you're going to relax. A knowledgeable guide will explore with you, fishing multiple spots and techniques. There is no need to rig the tackle the night before or go out and purchase stuff you may not need; a fishing charter provides all the rods, reels, and tackle and fishing licenses.
It's also your only option if you're on vacation, with no access to anything other than transportation. All New Smyrna inshore, offshore, reef, and wreck charters also clean your catch and pack it for you and will suggest local restaurants that will cook it for you. Nothing more comfortable, right?
Pier Fishing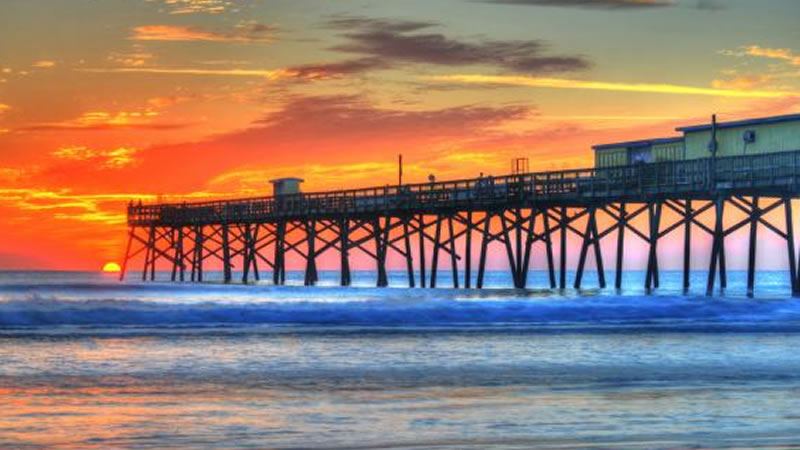 With two causeway bridges to choose from, Pier fishing can yield various catches, including Snook, Trout, and Black Drum. It is best to head out early in the morning or after dusk, before the tide changes.
They are chumming for species of fish known famous locally as Redfish, Black Drum, and Sheepshead. Again, when doing this, look for the incoming or outgoing tide changes.
Surf Fishing