Miami Tarpon Fishing Charter
Did you know that Miami, Florida is one of the state's and the world's most popular travel and vacation spots? One of the main reasons is that it has a diverse amount of activities and things to do. When you are visiting Florida, getting into the outdoors is a must. Enjoy a day on the beach, a round of golf, or a day on the water. A Miami tarpon fishing charter can allow you to not only experience Miami is a new way but create a memory that will last a lifetime!
Miami Inshore Fishing has to be one of the most exciting ways to explore this beautiful destination. When you hop on board with your local expert, they will allow you to see Miami in a whole new perspective. While you cruise out of Crandon Park, you will get the ability to see multi-million dollar homes, large skyrises, cruise ships, and endless wildlife.
Our local experts have years of experience fishing in Miami. Inshore fishing is a lot of fun and action-packed. All trip long you will be catching a variety of different species. Captain Jack Diaz is our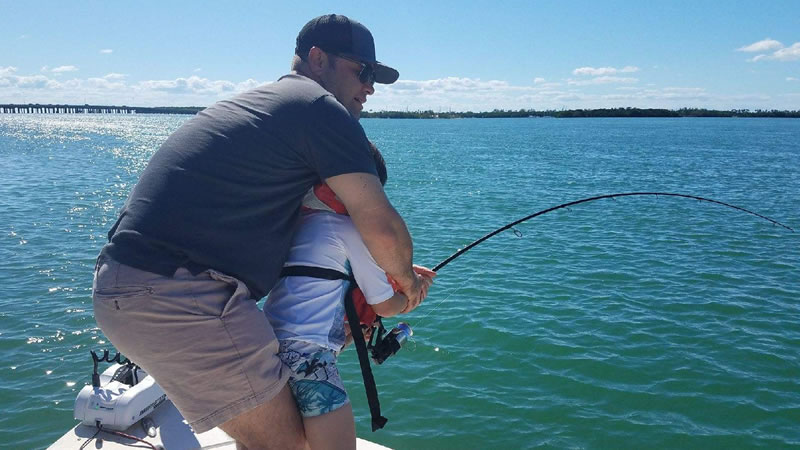 local expert and can get you on Tarpon, Snook, Jack Crevalle, Trout and so much more. Whether you want to fish Biscayne Bay or Government's Cut, Captain Jack can get you on the fish.
Captain Jack had the pleasure of exploring Miami with Diego and his three daughters. They were traveling from Mexico looking for some family time in South Florida. His daughters were 4, 6, and 8. No matter what the age is our guides can get you on the fish. Inshore fishing is a great opportunity to get everyone on the boat. You will never have to worry about getting seasick.
Diego and his daughters enjoyed their day catching a variety of different species in Biscayne Bay and Government's Cut. The fishing is absolutely incredible this time of year. So many different species are biting. Captain Jack put this wonderful family on Jack Crevalle in the Bay. These drag screaming species are some of the most exciting species to catch. They will make you laugh with excitement from the time you set the hook to t