November Saltwater Fishing Report
November has been a fantastic month to explore Florida's saltwater destination. Unusually warm weather until this first cold front allowed for saltwater species to remain active. Cooler weather will only enhance that bite further as well as draw different species to become even more active. Whether inshore fishing or deep sea fishing, you can have a blast catching a wide variety of species across the whole state of Florida. Enjoy this November saltwater fishing report from our local experts.
When it comes to traveling to Florida, choosing a destination is quite difficult. Each destination has its advantages and is uniquely different from the rest. One commonality between them all is that fishing is fantastic almost all year long. Our local experts are essential when looking to have a great day on the water. Years of experience have allowed these experts to become exceptional at reading water and putting their clients on fish.
Each destination brings about a unique style of fishing that you will never have to worry about because when you adventure out with us here at iOutdoor, all you have to do is step aboard and everything else is taken care of for you!
Marco Island Inshore Fishing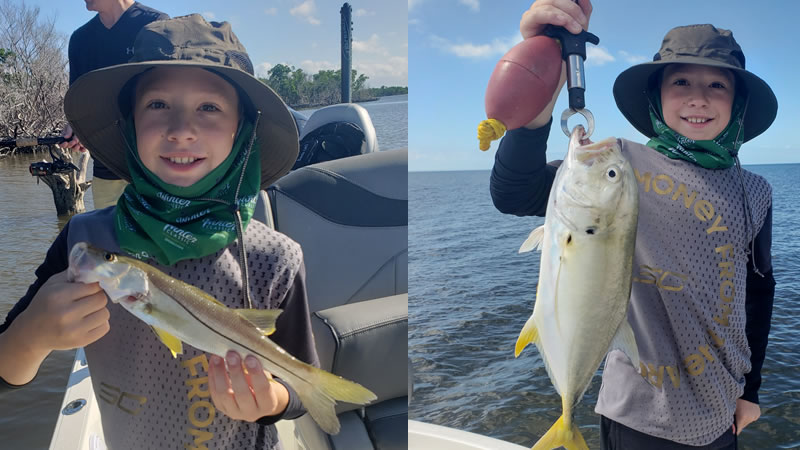 Our first fishing adventure brings us to Marco Island in Southwest Florida. In order to give you a better insight, our local expert, Captain Rick Mitchell was fishing out of Goodland, FL towards the Ten Thousand Island. His main focus was the inshore or backcountry waters of this incredibly beautiful place.
It is hard to describe what you will visually see when exploring the Paradise Coast. This place is just absolutely stunning all year long. Whether sunny beaches and islands to the vast abundance of wildlife, you will always have something to look at. You will also enjoy catches from multiple different species on your Marco Island Inshore Fishing Charter.
During the month of November, two methods were the most effective at putting fish in the boat: artificial baits and live baits. The most productive live bait was shrimp and artificial bait such as a Rapala hard jerk bait really helped put fish in the boat for anglers of all levels. As well, topwater walking baits kept the bite interesting and exciting!
Our travelers and anglers have been catching Snook, Redfish, Jacks, Mangrove Snappers, and so much more on their fishing trips. The action is red hot and the fish are biting. You may not see giant fish but you will have constant action that will help get your family more interested in fishing.
Palm Beach Deep Sea Fishing
Just shortly after fishing on the west coast, our local experts reported in from West Palm Beach, FL. This time, we were ditching the backwater and inshore fishing, and heading offshore or deep sea. Captain Wayne Fellows is our main expert in the area operating a center-console offshore fishing vessel. Palm Beach Deep Sea Fishing has been quite productive for landing some beautiful fish.
November is the month for one dominant species: Wahoo. The cooling temperatures of the water along with strong full moons brings in the fast and hard-fighting Wahoo. When looking to explore the waters for Wahoo, be sure to plan and book in advance to get you set up with the right equipment and expert to get the job done.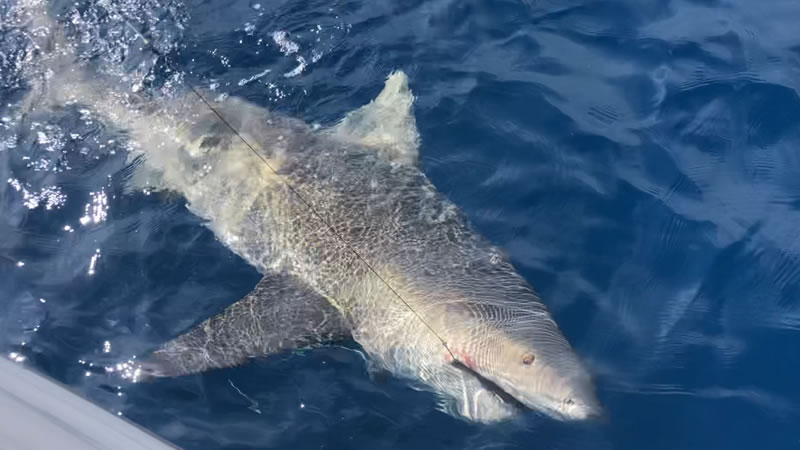 Several other species including Kingfish, Shark, and Sailfish are on the rise. November is an early month for the Sailfish but as the water temperatures begin to cool, you can have some awesome chances at some big fish. Kingfish and Sharks are still active and can provide a lot of offshore fun.
Captain Wayne also loves to Bottom Fish. You can enjoy catching Snapper, Grouper, Rosies, Tilefish and so much more when adventuring out. If you need in-time updates, we can get you connected with our local experts. Be sure to reach out and we will be glad to give you more information on any fishing at your travel destination.
Cocoa Beach – Cape Canaveral Inshore Fishing
Are you interested in catching Snook this November? When it comes to catching Florida Snook, you should always consider the east coast of Florida. Cape Canaveral, FL or Cocoa Beach, FL are great destinations to catch inshore Snook. Our local expert, Captain Mark Gay has been on some quality Snook all month long.
Port Canaveral is a hotspot for Snook Fishing. It is the closest port to Cocoa Beach and holds some excellent water for Snook. As bait flows in and out of the port, the fish stack up waiting for the feeding belt to feed them.
When it comes to inshore fishing for Snook, you have to pay attention to the tides. Luckily, your local expert, especially Captain Mark Gay will have you dialed in. From the first cast to your last,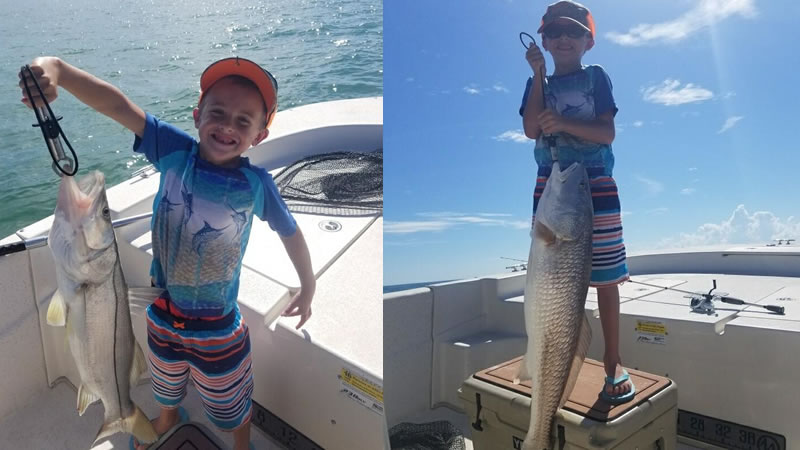 you can be catching inshore species. The most popular species right now may be Snook but you can also catch Redfish, Snapper, Trout (depending on area), and so much more.
Patience is the key when it comes to inshore fishing but luckily the bite has been off the charts lately. Now is your time to get on the inshore snook in Central East Florida. Our local experts will work hard to get you on the fish of your dreams!
Your Adventure Starts TODAY!
Florida Saltwater Fishing is on the rise. Fishing conditions are changing that promotes a strong bite from inshore and offshore species. All across the state of Florida, you can experience something unique and different. Our local experts will work hard to make it happen for you and to provide you with the most rewarding experience possible.
On your next visit to Florida, be sure to get in the outdoors any way possible. It will transform your vacation and make it one to remember. We hope that we can be apart of your time here in Florida. We look forward to see you on the water next time!
Your Adventure Starts Today while Visiting Florida.
If you enjoyed this post about Florida Fishing, you might also enjoy our Fishing Blogs.
Don't forget to follow us on Facebook, YouTube, Twitter and Instagram.