Teach Your Kid Fishing
Are you a passionate angler and love the outdoors? If this is you, and you love to get out on the water, walk a bank or beach, explore a river or park, cast a line in a pond or lake, don't forget you started somewhere. Fishing, especially here in Florida, is a staple to the outdoor industry. Outdoor activities with a highlight in fishing must be passed down and taught to the younger generations. Why you should teach your kid fishing may be obvious but you really never know how fishing can impact the future of your kids life.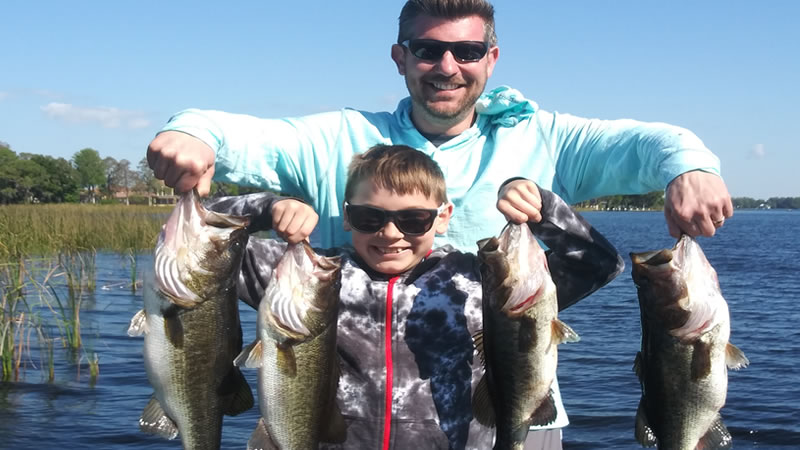 Florida is home to some of the BEST fishing in the world. It is widely known as the "Fishing Capital of the World" and for very good reasons. All year long, you have the ability to get a line wet and chase down some amazing species. Each month and season will bring about a new technique and method but that doesn't change the thrill of the pursuit or catch. Every child and person whether visiting or local should feel the rush of a fish pulling on the other end of their line. Here are several of the many reasons why you should teach your kid fishing:
5 Reasons You Should Teach Your Kids Fishing
    1. The Art of Patience
If you ask any angler what the most important skill in fishing is they will say patience. You have to have massive amounts of patience in order to partake in this sport. From a young age myself, patience was always something that my grandfather taught me through fishing. Fishing is the true art of patience. You have to have the ability to wait patiently for the next bite and not rush the moment.
This is a life skill that is so relevant in today's world. Teaching your son or daughter to fish can help them in the long run. Society is fast-paced and it only getting quicker. Technology is rapidly taking over and taking a breath in the outdoors is a must for many. Let your kids hang out on the dock, riverside, or lakeside for a couple of hours with a rod in hand can alter everything for them.

  2. Lack of Electronics
As we all know, Electronics and our mini-computers do not go anywhere without us. Fishing is a great way to avoid constant with all the electronic devices your child already has. Getting them in the outdoors can really transform the chemistry in their whole body. When they are out fishing, they are not consumed with their electronics.
One thing that can really help them be more present is fishing and the outdoors. It is now easier than ever to stay connected with smartphones, tablets, and gaming consoles. As a parent, making a valiant effort to keep them occupied in the outdoors can be productive in reducing the necessity of electronics in their lives 24/7.
       3. Educational Opportunity
The saying goes "Give a man a fish and you feed him for one meal; teach a man to fish, and he will be fed for a lifetime." Fishing is actually an important skill that can not only save money but provide the ultimate reward and experience. Teaching your kids where fish come from, how they end up on your plate, etc can really make their fishing experience much different.
Take a moment to practice patience as well as the educator showing your younger ones the right and wrong ways to catch fish. This allows you to not only feel amazing you are passing down your passion but also helping you bond with your kids. Here are some additional environmental educational resources!
     4. Bonding & Unforgettable Memories
Teaching your kid to fish is one of the BEST ways to bond. When you live in Florida, it is almost a crime to not show your child the ways of fishing. If you do not know the ways or want to learn more about yourself, hop on board with a local expert on a fishing charter and they can educate you on some essential skills.
Fishing is the ultimate time to bond with your kids. There is no better place to do it than being secluded on the water. When you embark on a fishing journey with your loved ones, they will remember the moments years later. They could even reminisce back on that trip or time as one of their best memories with you. It is super important to teach your kids to fish so that you can always have a fishing buddy too.
         5. Lifelong Passion & Activity
The object of teaching your kid to fish is to give them something exciting and fun to adventure out with. Something that is natural and not artificial. You are providing them with the ultimate gift, the gift of fishing. Once you get them hooked, they will be hooked for life. The younger generation needs this as it can keep them occupied on a positive activity.
If your goal is to get your child into something that can be a lifelong activity for them, fishing is a great option. Living in Florida, you are surrounded by water making fishing one of the top activities. If you live on a pond, lake, or canal, get your son or daughter a rod and see where it takes them. You just never know!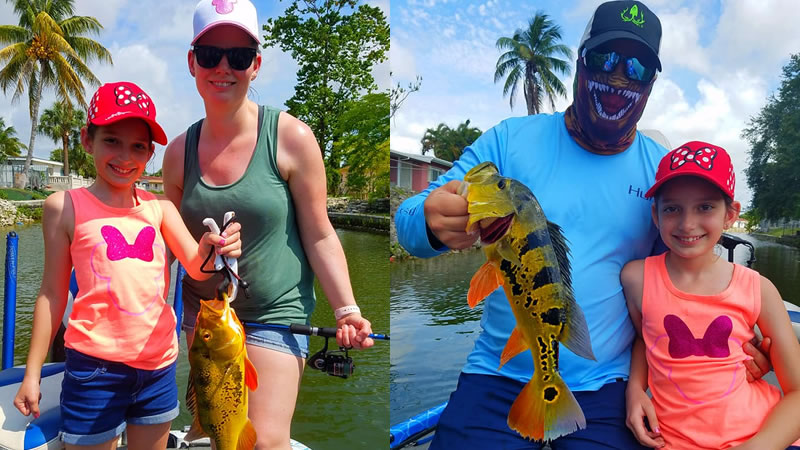 Your Next Florida Family Vacation
Are you going to be traveling to Florida on your next family vacation? If so, you truly can't go wrong with planning a fishing trip that is fun for everyone involved. Luckily, Florida has endless fishing destinations and fisheries. You can be traveling to any part of the sunshine state and have access to world-class fishing all year long.
Florida is a beautiful place and an even better place to vacation. Fishing is a powerful way to enhance your vacation and also help get your children addicted to fishing. Whether you want to toss a line at a local park, lake, beach, or canal or hop on board with a local expert, it is all available for you.
One of the amazing parts about Florida fishing is that you have so much you can do, especially with young kids. The best fishing would either be Freshwater bass fishing or Saltwater Fishing in the backwater, flats, or inshore waters. Deep sea fishing can be very overwhelming for a younger child. You want them on constant action with fish that have fight but not too much fight!
See You On The Water
We hope to have the chance to be part of a memory for your child. Here at iOutdoors, our local experts are specialists and love dealing with the youth. Many of our Captains and Guides have reflected back to us that their favorite part of the job is getting the opportunity to get the youth hooked on fishing. We hope to get the chance to see you on the water soon and are always here to help answer any questions that arise. Let's get fishy and create a family memory you will never forget!!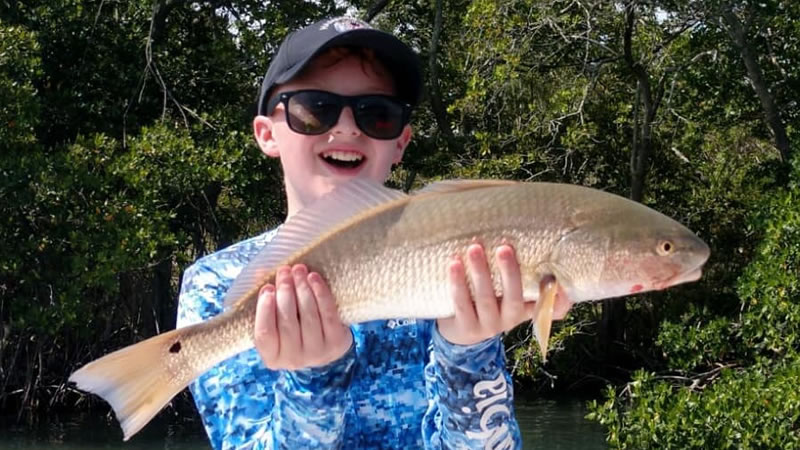 Your Adventure Starts Today while Visiting Florida.
If you enjoyed this post about Florida Fishing, you might also enjoy our Fishing Blogs.
Don't forget to follow us on Facebook, YouTube, Twitter and Instagram.