July Marco Island Fishing
Marco Island happens to be one of the most breath-taking destinations in Florida. The white sandy beaches, calm waters, and the authentic culture of Marco Island make it a prime vacation spot. When looking out on the water, you will see numbers or travelers and locals enjoying the waters of the Gulf of Mexico. You never know where your adventure will lead you when visiting this amazing place. Hop on board for some July Marco Island Fishing for an adventure of a lifetime!
Marco Island, FL is surrounded by saltwater. If you can't get away from it, you might as well run towards it. If saltwater isn't your thing though, Marco Island presents hidden gems just a short drive away. Freshwater fishing for peacock and largemouth bass in an urban or wild setting can really provide a twist to your vacation.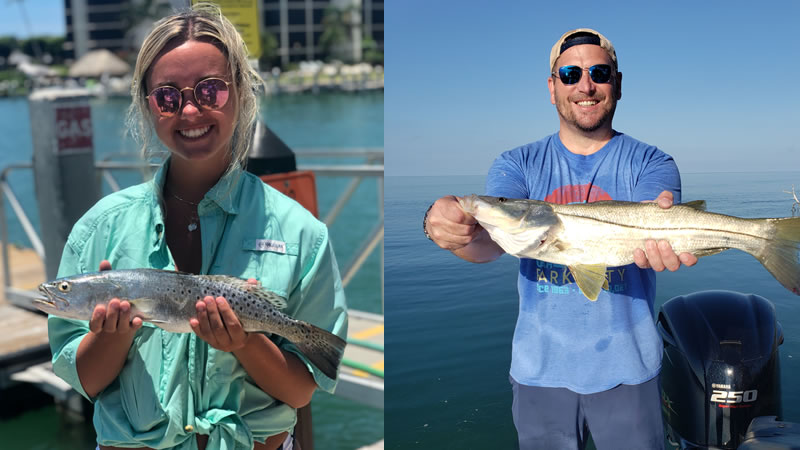 When it comes to fishing in Marco Island, inshore fishing truly dominates. The backwater mangrove lines along with the passes allow for prime fishing territory. Ambush predators like Snook, Tarpon, Trout, and Jack Crevalle all are waiting for you to cast a lure. Our local experts have spent many years dialing in on the fish here in Marco Island. They are your best bet to get you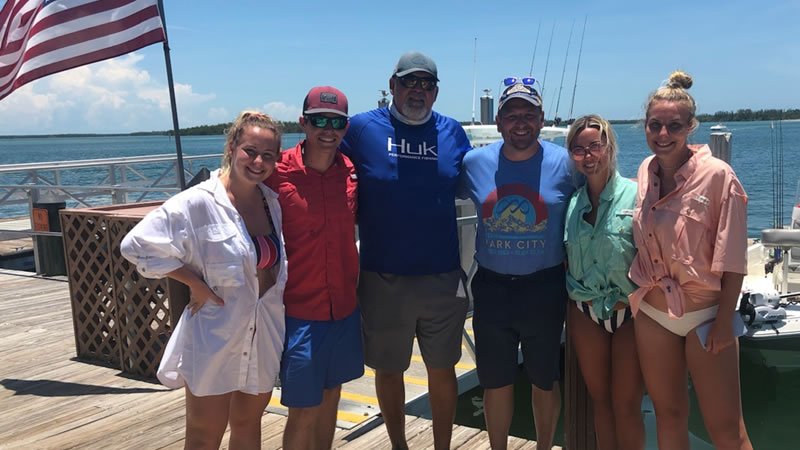 on some excellent fishing all year long.
Summer months bring about great saltwater fishing. Our local expert and Captain Rick Mitchell have provided several families, travelers, and anglers with exceptional catches this time of year. A wide variety of species have been biting.
Steve and his family were traveling to Marco Island, FL on vacation. While doing so, they wanted to get out on the water. Steve's wife gets seasick so they decided to explore an inshore fishing charter. The calm waters and active catches made it the perfect match for them.
Captain Rick put Steve and his family on a number of fish. The most common catches were Snook, Spotted Sea Trout, Mangrove Snapper, Pompano, and Spanish Mackerel. These are excellent catches that can be enjoyed just for the fight or for the dinner table. Conservation is important but you are allowed to harvest your legal limits of fish when the FWC grants it. Your local expert will be up-to-date with all the newest regulations.
It was not long after that that Captain Rick spent two days on the water with Jacob and Caleb. These brothers were really looking to get the full experience here in Marco Island. The only way to do so is with freshwater and saltwater fishing trips. They spent one-day fishing inshore along the backwaters and another day in the Florida Everglades.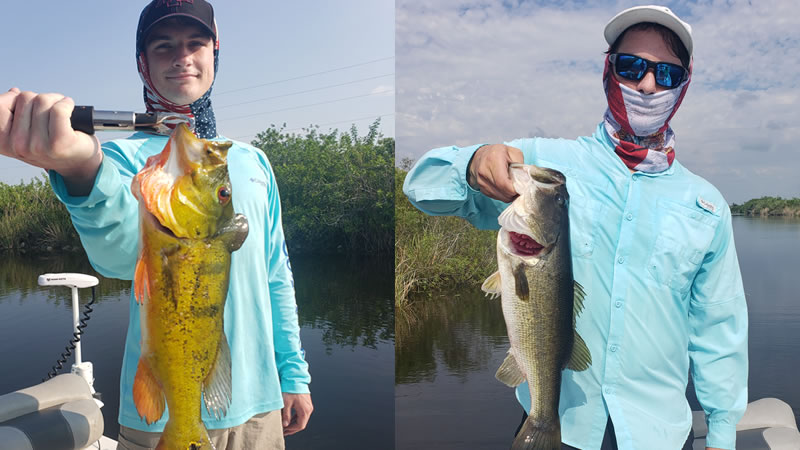 Marco Island Inshore Fishing granted them 7 Snook along with several Redfish. The action is red hot for inshore fishing. Florida Everglades bass fishing was also very exciting for Jacob and Caleb. They caught 12 peacock bass along with 22 largemouth bass on their fishing trip. Artificial lures and live bait were effective on this fishing trip.
Captain Rick is looking forward to spending more time on the water with these brothers in the near future!
Marco Island is filled with awesome things and adventures you can partake in all vacation long. Take a break from the sandy beaches and hop aboard one of our local expert's vessels for a fishing adventure of a lifetime. Keep the whole family busy whether inshore or freshwater fishing. We look forward to seeing you on the water next time!
Your Adventure Starts Today while Visiting Florida.
If you enjoyed this post about Florida Fishing, you might also enjoy our Fishing Blogs.
Don't forget to follow us on Facebook, YouTube, Twitter and Instagram.